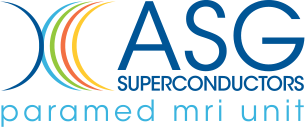 PARAMED MRI UNIT
To improve the life of people by helping Healthcare providers detect, diagnose, treat and prevent diseases with the best possible image quality, and the utmost comfort for patients.
Paramed MRI unit is committed to elevating the standard of care in detection, diagnosis and follow-up, thus improving patient outcomes.
Paramed MRI unit designs and produces OPEN MRI systems with unique features and benefits, providing outstanding performance and unparalleled patient comfort.
Merging design innovation with leading-edge medical technology, ASG Superconductors Paramed MRI unit provides advanced solutions in diagnostic imaging, delivering exceptional value to the global community of Healthcare Providers.
The MROpen is the only superconductive MRI with a "totally open" magnet design, that allows Multi-position imaging including advanced weight-bearing and functional studies, besides providing the highest comfort for patients.

All our projects
filtered by: