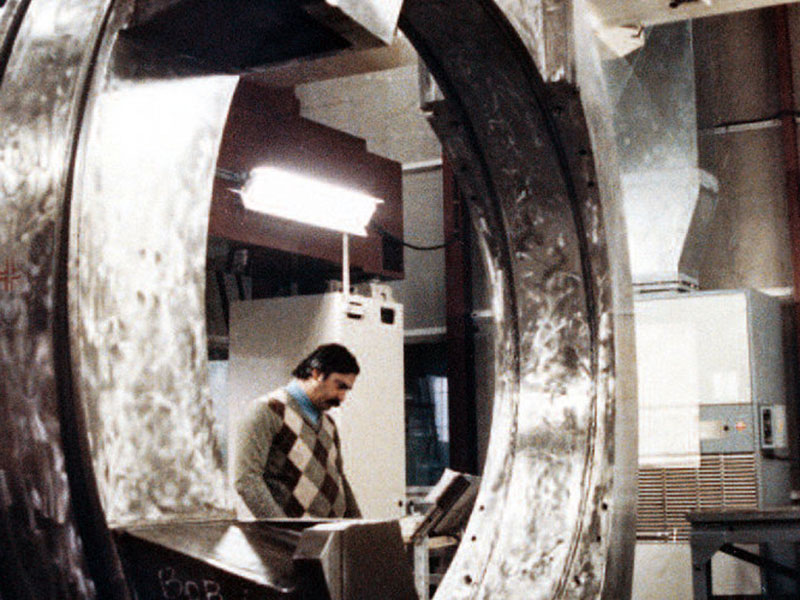 TORE SUPRA - coils dimensional and angular measurements in D.E.A.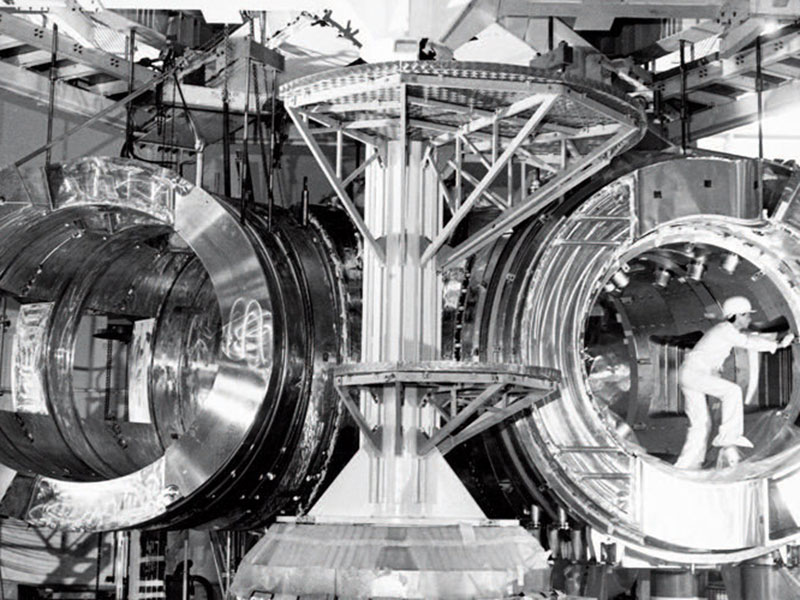 TORE SUPRA - CEA Cadarache, assembly on site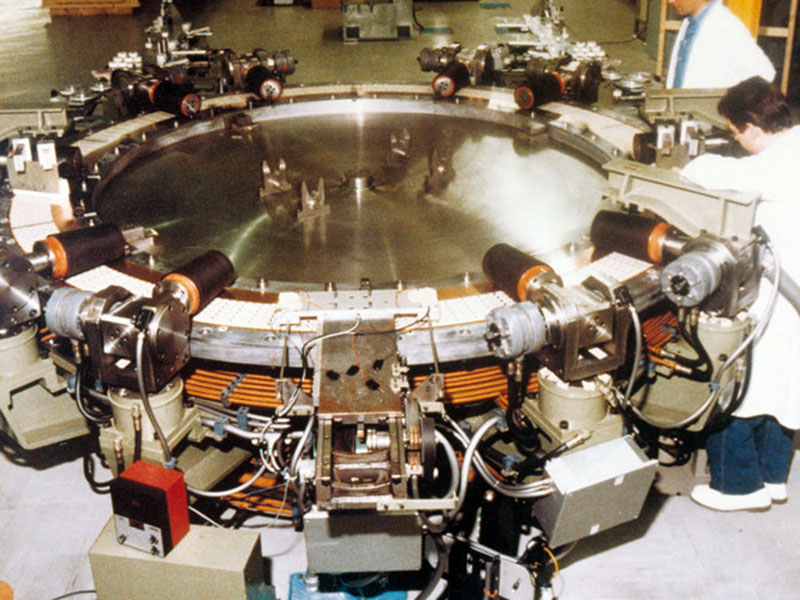 TORE SUPRA - Double pancake winding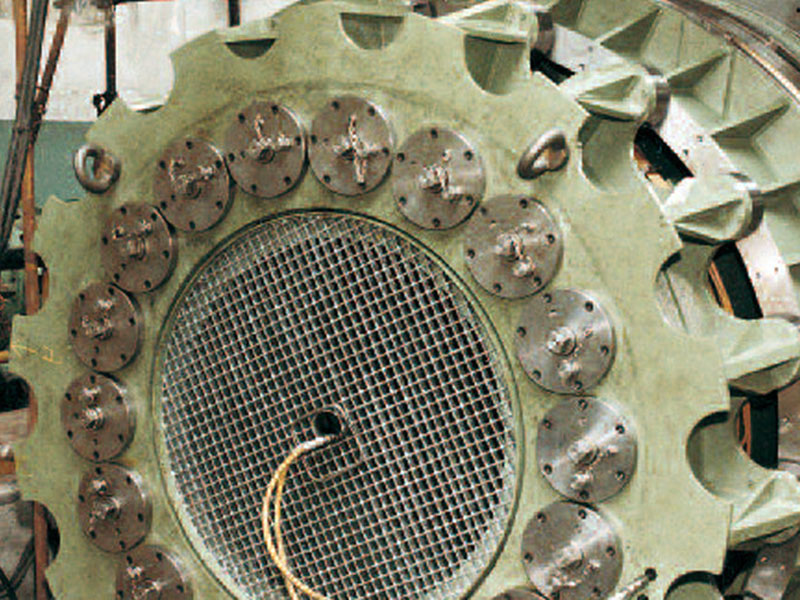 TORE SUPRA - case welding under precompression using pulsed TIG/MIG welding plant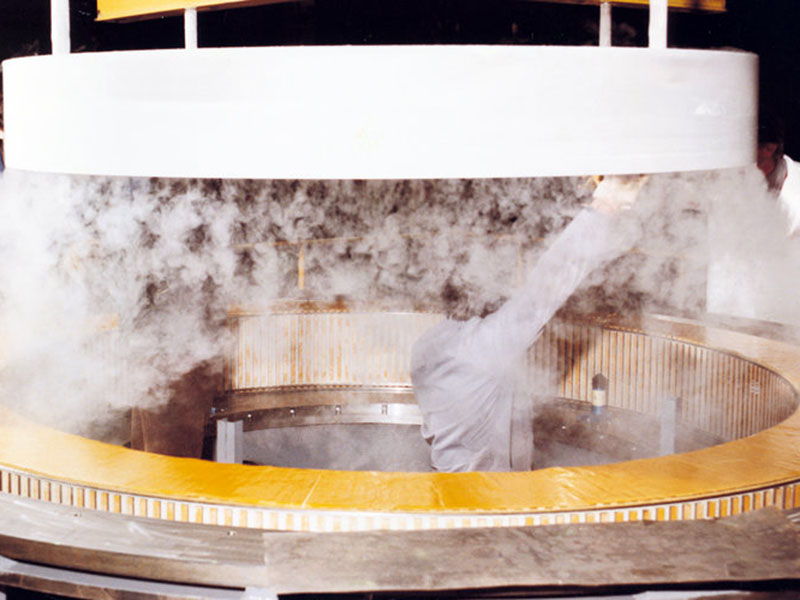 TORE SUPRA - coil case inner cylinder cold assembly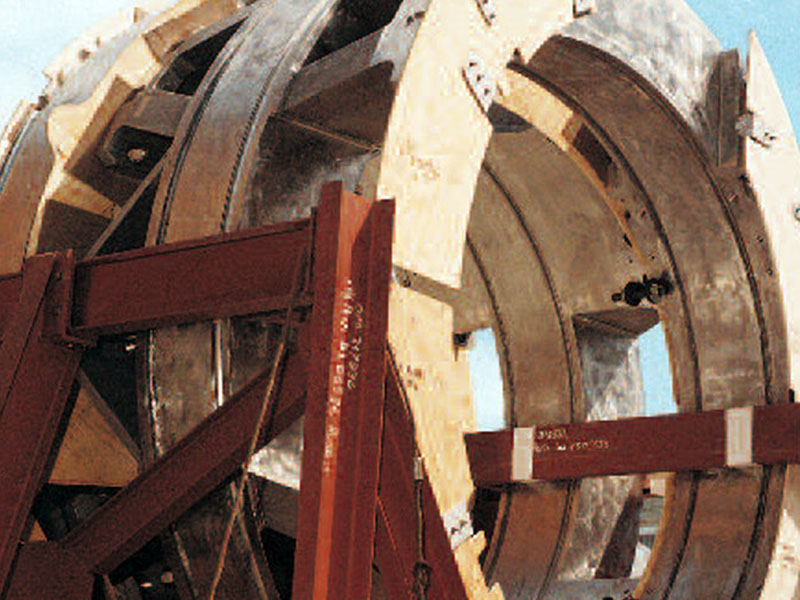 TORE SUPRA - toroidal coils module ready for shipment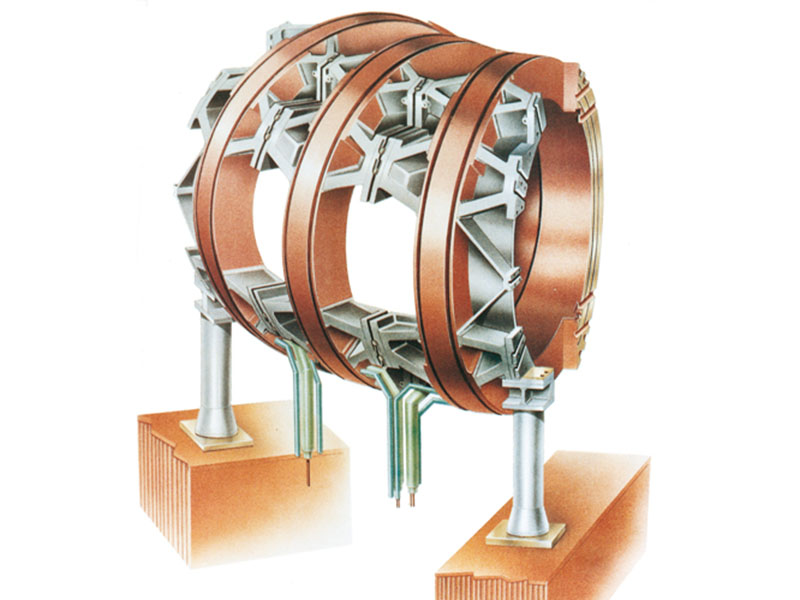 TORE SUPRA - Assembly of a three toroidal coils module
Previous
Next
Magnets for Fusion
TORE SUPRA
Toroidal Coils for TORE SUPRA
Cadarache (France), 1986
---
In 1986 ASG (acting as Ansaldo Magnet Division) manufactured all the toroidal field coils (TFC) for the French Tokamak TORE SUPRA, currently in operation at CEA-Cadarache. The Tokamak consists of 18 superconducting TFC wound with Nb-Ti conductor double pancakes, copper matrix and Cu-Ni barriers. Besides the general prescriptions of working in a clean area environment, special care had to be taken to prevent contamination of the helium cooling system, as the insulation spacers between turns was very thin. Furthermore, the superconducting cable was wound on its smaller edge, requiring a particular care to prevent any damage to the insulation between turns.